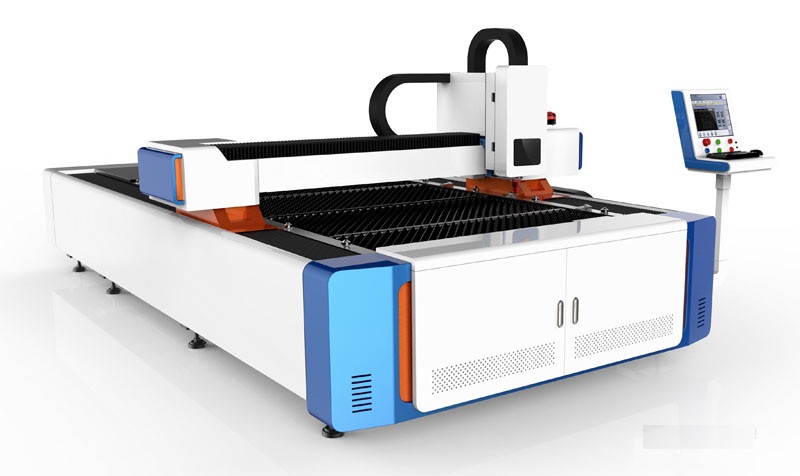 Technical Index:
Fiber Laser source : 1000/1500/2000W Fiber Laser (GW or Raycus)
Working size: 1500mm*3000mm (5*10 feet)
Cutting thickness: 0.5-20mm (Depending on the material)
Laser Head: Raytools or WEIHONG
Laser Wavelength: 1064nm
Position accuracy: 0.03mm
Repeat Precision: 0.02mm
Y Axis Route: 2525mm
X Axis Route: 1325mm
Z Axis Route: 120mm
Maximum cutting speed: 50m/min.
Operating temperature: 0℃-40℃
Workbench maximum load: 800kg
Drive type of X, Y axis: Imported servo drive (Fuji, Japan)
Servo motor: Japan Fuji servo motor
Control system: WEIHONG or Cypcut system
Software support formats: AI, BMP, PLT, DXF, DST etc
Moving mode: Imported Rack
Rack transmission: APEX or J&T Dual Rack For Y Axis
Guide Rail: Taiwan PMI or HINWIN Guide
Reducer: Shimpo
Auxiliary gas: N2 ,O2
Application:
Cutting on plate or tube in metal, mainly for cutting on SS, carton steel, manganese steel, galvanized plate, alloy plate, rare metal.
Widely used in kitchen appliance, electric control box, high-resolute device, mechanical equipment, electrical equipment, lighting,
poster, auto parts, display equipment, hardware and metal processing.
Video:
https://youtu.be/v8pfDS0Fd-0 (Stainless Steel Cutting)
https://youtu.be/yPrZuHL-7ks (Steel Continuous Cutting)
https://youtu.be/NS0v_4PoScU (1mm Stainless Steel Cutting)
https://youtu.be/_j7hANVlMkk (Cutting Steel Square Pipe/Tube with Rotary)
https://youtu.be/EHR4pCrkBdM (Cutting Steel Round Pipe/Tube with Rotary)