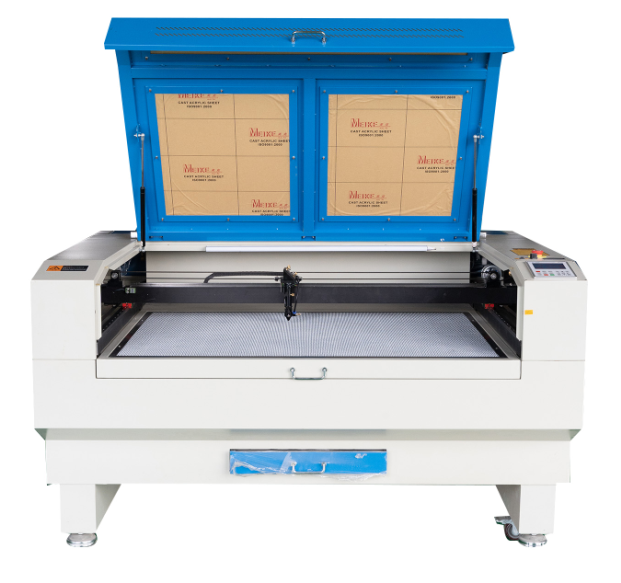 Technical Index:
Laser power: 130/150/180/260/300W (OPTIONAL)
Laser Type: CO2 Sealed-off Glass-tube laser
Power supply: AC 110V-220V+10% /50-60Hz
Max. Engraving size: 1600 * 1000mm
Engraving speed: 0-500mm/sec.
Cutting speed: 0-300mm/sec.
Platform: Up-down platform/Fixed platform
Locating Precision: <0.01mm

Repeat locating precision: 0.01mm
Total power: <1200W
Min. shaping character: Character: 2*2mm, Letter: 1*1mm
Driving System: Stepper Motor
Cooling System: water-cooling and protection system
Water-break protection: Yes
Graphic Format Supported: CorelDraw, AutoCAD, Photoshop
File Format Supported: BMP, CIF, JPEG, TGA, TIFF, PLT, AI, DXF, DWG etc
Auto Feeding System: Yes, continuous cutting and engraving.
Machine size: 2080*1440*1090mm
Packing size: 2180*1540*1190mm
Gross weight: 350kgs
Applicable Industry:
Leather and textile process industry. Cutting, engraving, through-carved, hole drilling on fabric, garment, leather,
PU, through-carved and computerized embroidery.
Video:
https://youtu.be/2TMvTyN1lP8 (Operation Manual)
https://youtu.be/NzAShQOoTkU (150W cutting 4mm silicone rubber)